Sean Seaman and Dustin Sigall have sold over 175 businesses nationwide since 2007. We recognized early on in our careers that the most highly desired business acquisitions were service based companies with recurring revenue.  After selling dozens of small to medium sized businesses in an array of industries, we found our preferred niche, selling revenue cycle management companies throughout the country.
What sets us apart:
We do not charge any upfront fees or retainers and only get paid upon completion of the transaction.
In addition to our substantial database of eager and qualified buyers, our marketing budget is second to none, reaching a global audience.
We aren't pushy. We want you to sell your company when the timing is right for you. If our valuation and your needs are not in line, we can provide you with valuable feedback to help you achieve your optimal exit strategy.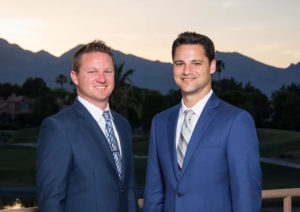 Sean Seaman (#01790469) and Dustin Sigall (#01790467) are licensed by the California Bureau of Real Estate.